Heart disease is a serious issue for all kinds of people, but it can be especially dangerous for senior citizens.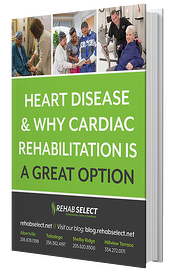 Fortunately for those who have heart ailments, recovery from these challenges, in the form of cardiac rehabilitation, is possible with the proper lifestyle changes.
This eBook covers:
Risk Factors for Heart Disease
How to Prevent & Cope with Heart Disease
Cardiac Rehabilitation
How to Keep a Healthy Heart
Just fill out the short form to the right to download your free eBook.