It's a concern we all have about seniors in our lives.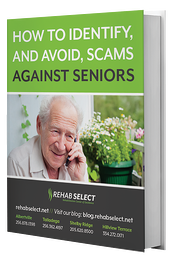 Whether it's your parents or an elderly neighbor, we all worry about them being taken advantage of by less than scrupulous people.
This eBook discusses:
Common scams against seniors
Signs of a fraud
What you can do to fight a con artist
Just fill out the short form to the right to download your free eBook.