Dealing with Complications from Diabetes?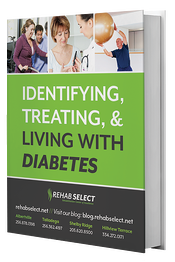 Diabetes is a common metabolic disease in which your blood glucose, or blood sugar, levels are too high. It can affect people from all walks of life. More than 17 million Americans live with Type 2 diabetes (also once referred to as adult onset diabetes, although occurrence can happen among children as well).
People who have diabetes or have someone in their family who lives with the condition can benefit from understanding strategies around proper diabetes management.
Although there is no known cure for diabetes, some strategies are successful in preventing or delaying onset. Also, proper management techniques that involve managing your blood sugar levels can reduce the condition's severity, risk of complications and impact on your health.
This eBook provides valuable information on diabetes, including:
Risk factors and symptoms: Important warning signs and an easy test for diagnosis

Issues caused by diabetes: Associated impact on heart and kidney functions

Blood sugar monitoring for those with diabetes: The right way to analyze glucose levels

Day-to-day diabetes management strategies
To learn more, fill out the short form to the right and download your free eBook.