Dealing with Complications from Diabetes?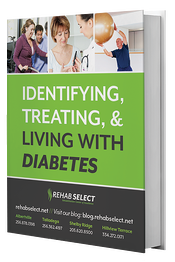 Diabetes is a common metabolic disease that has an impact on people of all ages from all walks of life. More than 17 million Americans are affected by Type 2 or Adult Onset Diabetes.
This eBook explains Diabetes plus discusses:
Risk factors and symptoms
Issues caused by Diabetes
Testing
How to cope when you or someone you love is diagnosed with Diabetes.
Just fill out the short form to the right to download your free eBook.