Memory loss is a common problem that occurs when people move into the later years of their lives.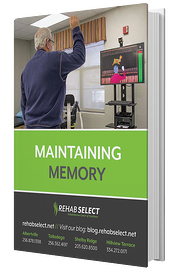 Luckily, by improving your diet, staying active, making good lifestyle choices, and getting enough rest, you can reduce the negative effects of memory loss.
In this eBook you will learn:
Why does memory worsen with age?
How exercising the brain improves memory
How diet choices can improve memory
How lifestyle change can improve memory
Just fill out the short form to the right to download your free eBook.