Have you been turned down from nursing school?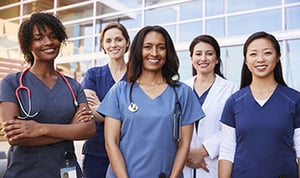 If you answered yes, you're not alone. Thousands are turned away from nursing school every year, but at the same time, there is a nursing shortage in Alabama with thousands of open nursing jobs.
How The CNA Program Can Help
If you've been turned away from nursing school, there is still hope for beginning a career in healthcare. Our CNA program provides you with an opportunity to get started in nursing and later reapply to nursing school, as well as an option to receive a scholarship once you've been accepted to a school.
Beyond nursing, you can find additional opportunities to work in healthcare, such as, food service, clerical, the business office, maintenance, and more.
If you'd like to learn more about the Certified Nursing Assistant (CNA) Program or working at Rehab Select, fill out the form to the right and we'll reach out with more information.