These days, most think of it as COPD; but it is Chronic Obstructive Pulmonary Disease.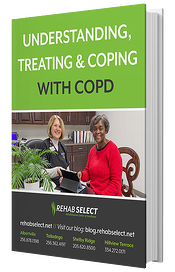 COPD is a type of lung disease caused by a tissue inflammation that makes the lungs unable to inflate and deflate properly. Two other major diseases that fall into the category of COPD are emphysema and chronic bronchitis.
This eBook covers:
Symptoms and causes of COPD
The difference between Asthma and COPD
Testing for and Treating COPD
Living with the disease
Just fill out the short form to the right to download your free eBook.